May 6, 2020
12:00 pm
POSTPONED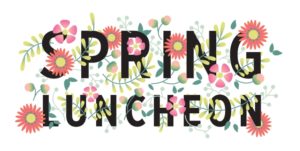 It's almost that time of year again. You're invited to our annual Spring Luncheon. We are returning to Kedron Dells Golf Course on Wednesday, May 6, 2020.
The menu looks great and will be a sit-down, plated meal. It includes the following:
BABY SPINACH SALAD – Baby spinach leaves tossed in a lemon poppy seed dressing topped
with seasonal berries, slivered almonds and Bermuda onions
GRILLED TARRAGON CHICKEN – Char grilled chicken breast served with a light tarragon cream
sauce, rosemary roasted mini potatoes and seasonal vegetables
APPLE CRUMBLE – Tart apples and spices topped with oatmeal crumb top, served warm with
French vanilla ice cream
There will be a cash bar available along with soft drinks and lemonade as well as tea and
coffee with lunch.
The cost per person is $15.00.
Our guest speaker is still to be announced.
DATE: Wednesday, May 6, 2020
LOCATION: Kedron Dells Golf Course
2400 Ritson Rd N,
Oshawa, ON L1H 8L7
RSVP BY APRIL 24, 2020
PLEASE CONTACT CHAPTER V-P BRUCE ROGERS TO RESERVE A PLACE
barogers@sympatico.ca
or call (705) 328-0240
_____________________________________________________________________________