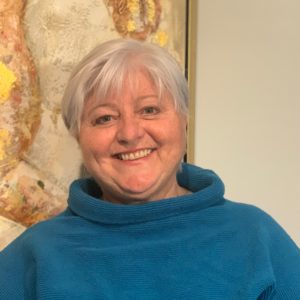 Carole Ryan is now interim president of the Moncton/New Brunswick chapter of the CBC Pensioners National Association following the resignation of the present president, Donald Langis.
This nomination will be effective as of Thursday, July 1st, and will end with elections to be held at the Annual General Assembly to be held in late October at an undetermined date.
Mr. Langis resigned following his election to the vice-presidency (francophone) during the triannual convention of the Pensioners National Association in May. The decision was based on articles 8.4 and 9.5 of the Association's By-laws.
As a technician for radio and television, Ms. Ryan held a number of positions in master control for radio and television, at the CCU (camera control), switcher and writing synthesizer. She also worked for RDI and the Téléjournal Acadie produced in the Moncton Production Center. As a member of the mobile team, she covered provincial elections in the Atlantic provinces and Québec, the G7 meeting in Halifax, Federal elections and the federal budget.
She was also a volunteer and co-administrator of the Employee Assistance Program and held a number of positions with the French network technicians union (STRF) and the French network artisans and technicians union (STARF). She retired in 2015 after 34 and a half years of service.