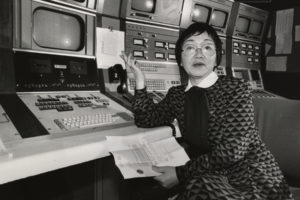 Join us on Thursday January 28, 2021 at 7:00 PM for an online tribute to the legend that was Margaret Lyons – fierce advocate, champion of new ideas, producer, program director, the first Vice President of CBC Radio and the woman who helped reshape and save public radio.
Margaret Lyons died in October 2019, having led an extraordinary life that wound through almost 100 years of our country's history.
Her work and extraordinary leadership through the 1960s, '70s, and '80s laid the foundations of CBC Radio's success today.
We will celebrate Margaret – the woman and what she gave us – with an hour-long tribute hosted by Michael Enright and featuring insights from former  CBC colleagues: –  Peter Herrndorf, Pamela Wallin, Mark Starowicz and many others, plus the songs of Nancy White.
Register to attend at http://tiny.cc/mlyonstribute — the Zoom details will be sent to you the week of the event.