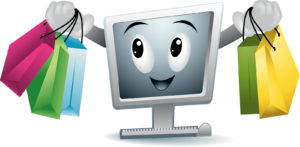 Shopping online is an easy and convenient way to get the items we need, especially as we go through the pandemic. But it's important to look out for fraudulent sellers to keep your personal information safe.  Whether you're an online shopping pro or are newer to the game, here are some key questions to ask before you press purchase.
Is this website secure?
When you share financial information like your credit card details with an online seller, make sure the web address includes "https://". You can also look for a locked padlock symbol.
Is this website legal?
When it comes to specialty products like cannabis, there are ways to check if the site is legal and the products sold are safe to consume. Beware of websites asking for e-transfer or cryptocurrency payments, and if the website states that they ship anywhere in Canada, that is an illegal vendor and your shipment may be seized.
Is it too good to be true?
As always, if you see a deal way too good to be true, take another look. Chances are you'll find some red flags. If there's no way anyone would sell the product that cheaply – they probably aren't.
Taken together, these questions outline key tips for spotting a fraudulent shopping outlet.