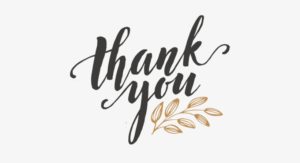 Dear Members,
I would like to express my gratitude for your overwhelming response and positive reactions to the communication we sent on May 26 giving an update on the MOA file.
As many of you had asked what you could do to support our action, we invited you to express your dissatisfaction directly to the CBC President if you felt strongly about the issue. We are incredibly encouraged by your heartfelt responses. The evident breach of faith is a recurrent theme in your communications. Your e-mails are far more effective in their quality than the numbers we might have achieved through a formal copy-paste letter campaign or petition.
Since then, those who wrote to President Tait got a form letter that does not address any of the specific concerns raised, not one. The last line in her response "I hope this addresses your concerns", sadly does not. In fact, one wonders if, before putting her name to that form letter, Ms. Tait had read any of the letters you sent!
Some excerpts from your letters to President Tait:
"…(CBC's) action is a significant breach of trust and good faith between the parties to the MOA, especially since that one "Partner" solely benefits from the surplus (…The CBC is) telling your most ardent supporters and partners (CBC employees past and present) that they can effectively "go to hell!" …" your support and loyal service mean nothing".
"… an outright breach of trust by an organization that has lost its way to serve the very people (…) who put blood, sweat, and tears into making CBC the first-class broadcaster for all Canadians."
"…I deserve better from the Corp that I called my home for over 31 years. So much for loyalty, but I think you can make the difference in the current arbitration and show them what we, as loyal servants, did and can do to represent the CBC on the world stage. When the Canadian flag was raised at any event I covered, I was proud to be a part of history sharing in the glory that is, the CBC."
You also sent many messages thanking us for taking action. Be assured that we will continue to advocate for your rights and benefits.
What can I do?
If you have not already done so, you may write a short personal letter to CBC President Catherine Tait at catherine.tait@cbc.ca, expressing your support for the PNA's position. You will likely receive a form letter identical to that received by your colleagues, but it will show how unpopular and incomprehensible the CBC position is. Please share a copy of your e-mail with the PNA national office at info@cbcpensioners.ca.
Chapters can also follow the excellent example of the Rimouski, Quebec chapter, which wrote a letter to Catherine Tait and asked all of its members to sign.
We will continue to examine other ways of making sure that the CBC is aware of our position on this matter. We hope that the Corporation demonstrates that it truly values the PNA as an important stakeholder group by reversing its decision and honouring the MOA.
We will continue to provide you with updates as the situation evolves.
Alain Pineau, President