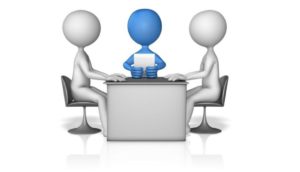 The Minister of Labour has appointed two high-ranking civil servants to do the mediation regarding the Memorandum of Agreement on the surplus sharing of the Pension Plan. Peter Simpson, General Director of the Federal Mediation and Conciliation Service, and Robert Bellerose, Regional Director for Québec, have been appointed last month. The initial meetings, which will be part in person/part virtual, will take place on November 15,16 and 17 2021. Depending on the progress made, other dates may be booked in the following weeks.
Unless the issue is resolved during this mediation, the conflict between the CBC, the Pensioners National Association and the Corporation's unions will go to arbitration on February 24 and 25, 2022. Mediation is an attempt to resolve all pending issues before one gets to arbitration. If the mediation aborts, it will be the arbitrator who decides.
The CBC has taken the position that the MOA, which was signed in 2009, has expired and no longer applies. The fact is that the agreement does not have an expiry date, stating simply that it will be reviewed ever ten years, "starting in 2019". This revision has taken place and no changes have been made.
We will keep you informed of future developments.